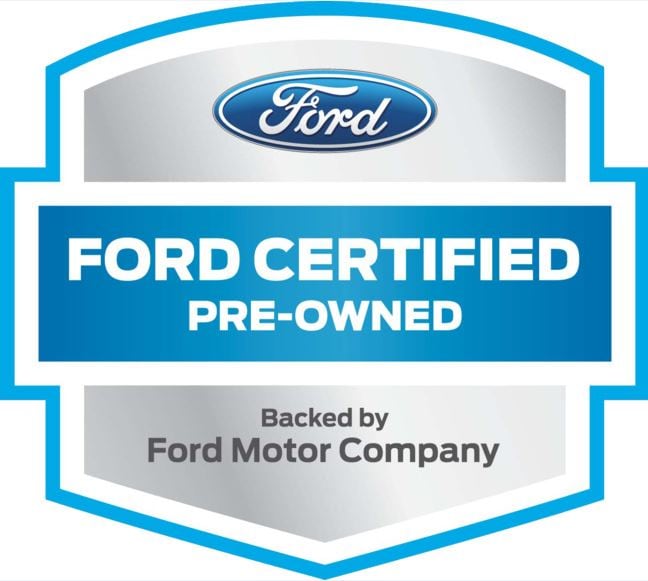 At Russ Milne Ford we have a small selection of Certified Pre-Owned Ford models. Here are the benefits of buying a Certified vehicle.
You get the best of both worlds. Even though CPO models will cost a little more than a normal used vehicle, they're still at a significant discount than if you were to buy new. At the same time, you get a lot of the coverage benefits that you would with a new vehicle
If you are a little nervous about buying used, you can have added peace of mind. That's because CPO models go through a rigorous 172-point inspection that leaves no stone unturned
When you buy a CPO Ford you'll drive away with a vehicle that has a full tank of gas, fresh oil, a new filter, and brand-new wiper blades to help on bad-weather days
Moving across the country isn't an issue with a CPO Ford. You can bring it to any Ford dealership in the 50 states and you can even get assistance from Ford's Canada program!
You'll get extended warranty coverage on the comprehensive limited warranty and the powertrain limited warranty
Whether it's a dead battery, empty tank, or something else, if you need roadside assistance it's there for you 24/7. This also includes reimbursement for rental/transportation services!
Even though the vehicle goes through the intense quality-review process, you'll still get a vehicle history report that provides insights to the vehicle's service past
For a Ford to earn the certified title it must have fewer than 80,000 miles and cannot be older than 5 model years. This insures that you'll get a vehicle with a lot of life left on it and contemporary looks and technology
Aren't you excited to get a Certified Ford now? Stop into our dealership this week to check out our selection and ask us any other questions you have about the program!