Car Financing and Ford Leasing in Macomb Made Easy at Russ Milne Ford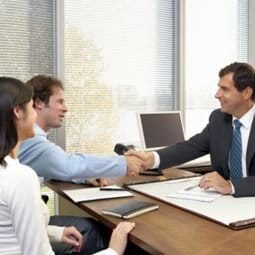 When it's time to finance a vehicle, many in the Sterling Heights area discover that auto financing can be a time-consuming, confusing endeavor. However, it doesn't have to be when you choose to finance your next vehicle at Russ Milne Ford. We offer a faster, more satisfying solution to financing a vehicle with our finance team's expertise and our various resources.
At Russ Milne Ford, we serve Clinton Township and beyond by changing your perception of auto finance as a hurdle to an opportunity. With the right financing, you may discover that you can afford a higher trim level or more available features than you knew was possible. In addition to financing tools, we also offer finance specials so that you can take advantage of exciting deals.
Ford Lease vs. Loan
One of the first decisions that you will have to make when financing your next vehicle is whether you would like to choose an auto lease or car loan. Both have their own advantages, but one financing option may suit your budget and lifestyle better than the other. We run through the benefits of each so that you can choose the best option for you.
Leasing is an excellent choice for Shelby Township drivers who are interested in the latest features and capabilities of a vehicle while also paying affordable monthly payments. Since the primary cost is paying for the depreciation of the vehicle during your term, you don't have to worry about paying off the entire sticker price.
Some of the top advantages of leasing include:
No hassle at the end of term and no need to find a buyer
State sales tax is typically low for leases
Auto leasing is an excellent way to build good credit
Is your Ford lease coming to an end? Let our team help you prepare for the end of your Ford lease.