Discover the Stand-out Style and Capability of Ford Crossovers and SUVs in Macomb
When you choose a Ford, you know that you're driving a quality vehicle with more than a century of innovation and history backing it up. Based right here in Michigan, Ford continues to build on its legacy of being the industry's benchmark when it comes to producing quality automobiles thanks to a team of dedicated engineers and designers who rise to the challenge every day.
Why Are SUVs the Best Option?
SUVs offer an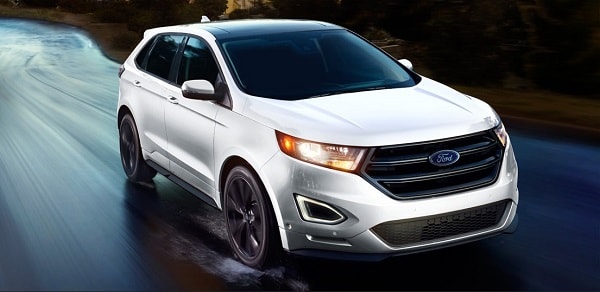 abundance of benefits when compared to sedans, coupes or even  pickup trucks, especially if you have a family. Not only do they transport more people, but they also can achieve over 30 miles per gallon on the highway -- making them a more efficient option than taking two or more cars to move the same number of people. SUVs are also typically safer than cars, just by virtue of their added size and increased ride height. Speaking of ride height, you can see a lot further ahead when you're driving an SUV -- which allows you more opportunity to react if there's trouble ahead.
If you tend to take weekend trips to remote locations, an SUV delivers the performance, towing capacity, off-road capability and cargo capacity that you'll want to take your adventures to the next level.
Regardless of which Ford SUV you choose, you're going to be blessed with a vehicle that's capable, versatile and convenient. While the full lineup of Ford SUV models is comprised of the Ecosport, Escape, Transit Connect Passenger Wagon, Edge, Flex, Explorer and Expedition, we're going to focus on three of our most popular models: the Escape, Edge and Explorer.